We can help you from the very beginning to make sure your big day is free of stress and as beautiful as you could have imagined. We also offer day-of services to manage all of the details that you shouldn't have to worry about when you're surrounded by all of your favorite people.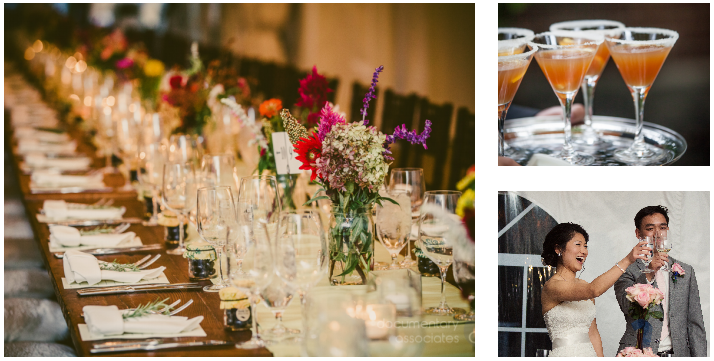 Sapphire Wedding Package (Wedding Day Coordination)
This package is perfect for the couple who has tackled most of the wedding planning on their own, but would like an experienced professional to take charge of their wedding plans in the last month before the wedding. We will meet 4-6 weeks before your wedding to go over all the details, contact and confirm all vendors, and create a timeline. On your wedding day we will be onsite to manage and organize all vendors and to heed attention to every detail as you imagined it, leaving you stress free and able to fully enjoy your special day.
Some of the Ingredients
• Overview planning meeting with couple to discuss vision, style, and any special needs
• Venue Walkthrough
• Create detailed timeline
• Vendor confirmation
• Full onsite assistance at rehearsal, ceremony, and reception
• Oversee and coordinate with vendors
• Ensure decor is set according to plan
• Ensure timeline is followed
• Handle any leftovers/prepare to go meal
• Load gifts and personal items at end of wedding
• Disbursement of payment and gratuities
We work with Corcoran Caterers to have your wedding run seamlessly.